Charleston Wrap Fundraiser Underway!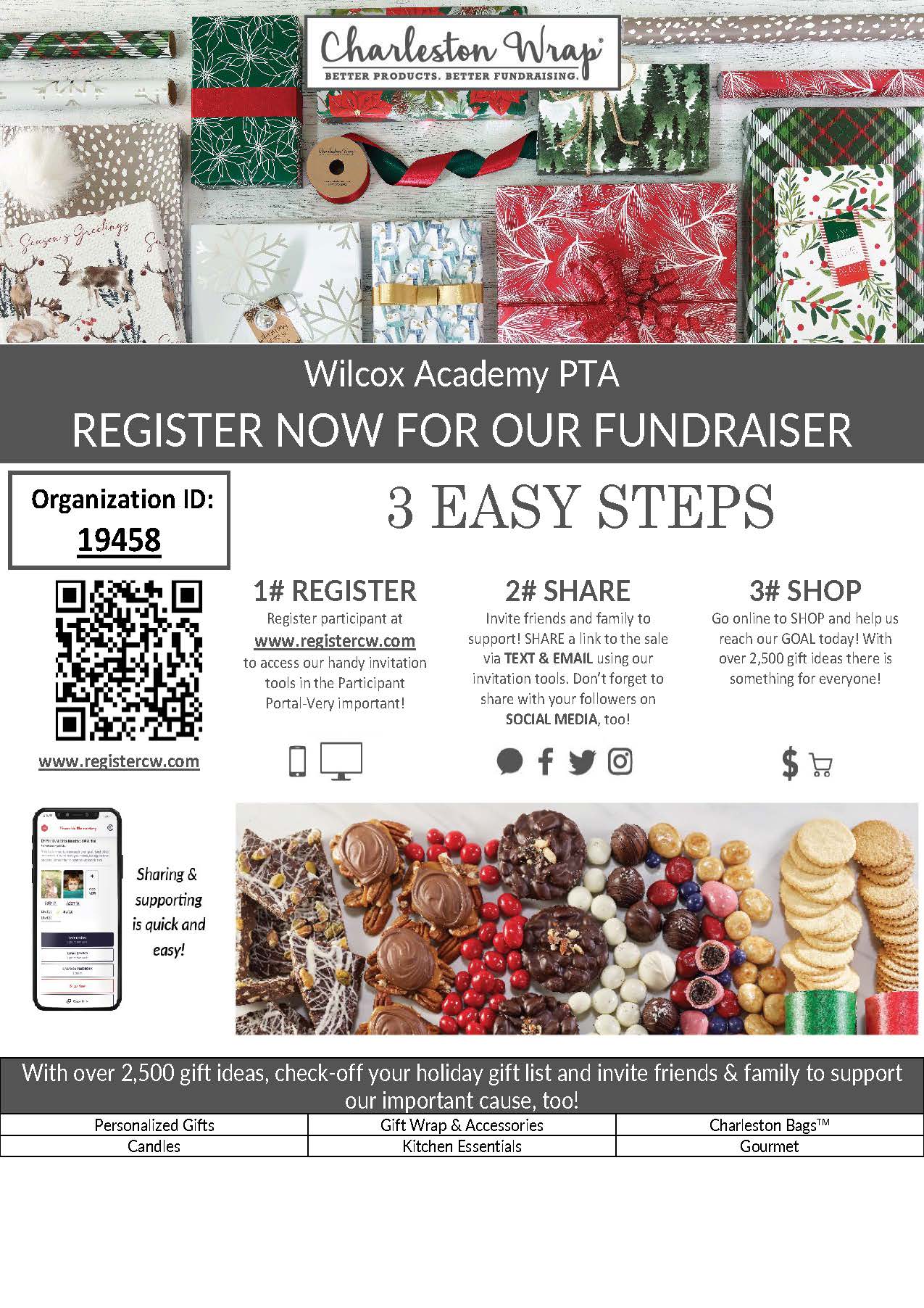 ---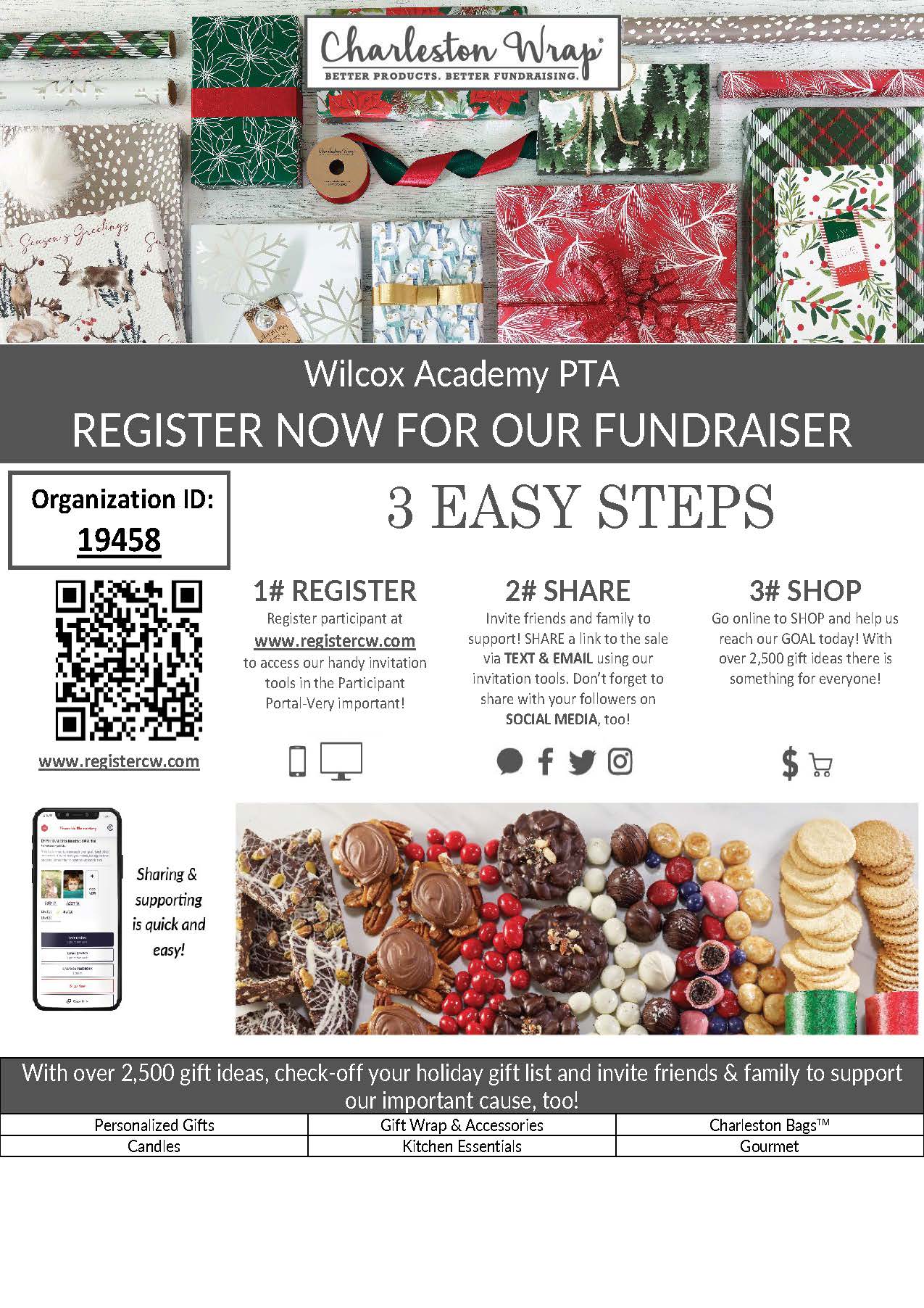 Charleston Wrap Fundraiser has launched!
Dear Supporters,
Our most important fundraising campaign of the year starts today and your help is IMPORTANT!!!
We are asking you to reach out to your friends and family and encourage them to shop for products in our fundraising catalog or online. The proceeds of every purchase will make a BIG difference in our fundraising efforts this year. Theres a lot of great stuff in this years catalog; with over 2,500 great products you can be confident that everyone you know will find something they like.
Our fundraising sales only last a few short weeks! So do these quick, easy things today and lets get our momentum going!
1) Register your participant online by going to registercw.com and enter our Organization ID 19458
2) Invite friends and family to shop and support! Send emails, share on social media, and text the fundraising link to your friends & family to quickly spread the word!
3) Look out for the Charleston Wrap fundraising information coming home today!
Attached to this post, you'll find an instruction letter that you can use to ensure you are registered properly for the fundraiser and that all of your purchases are linked to our organization.
Thank you for your support!